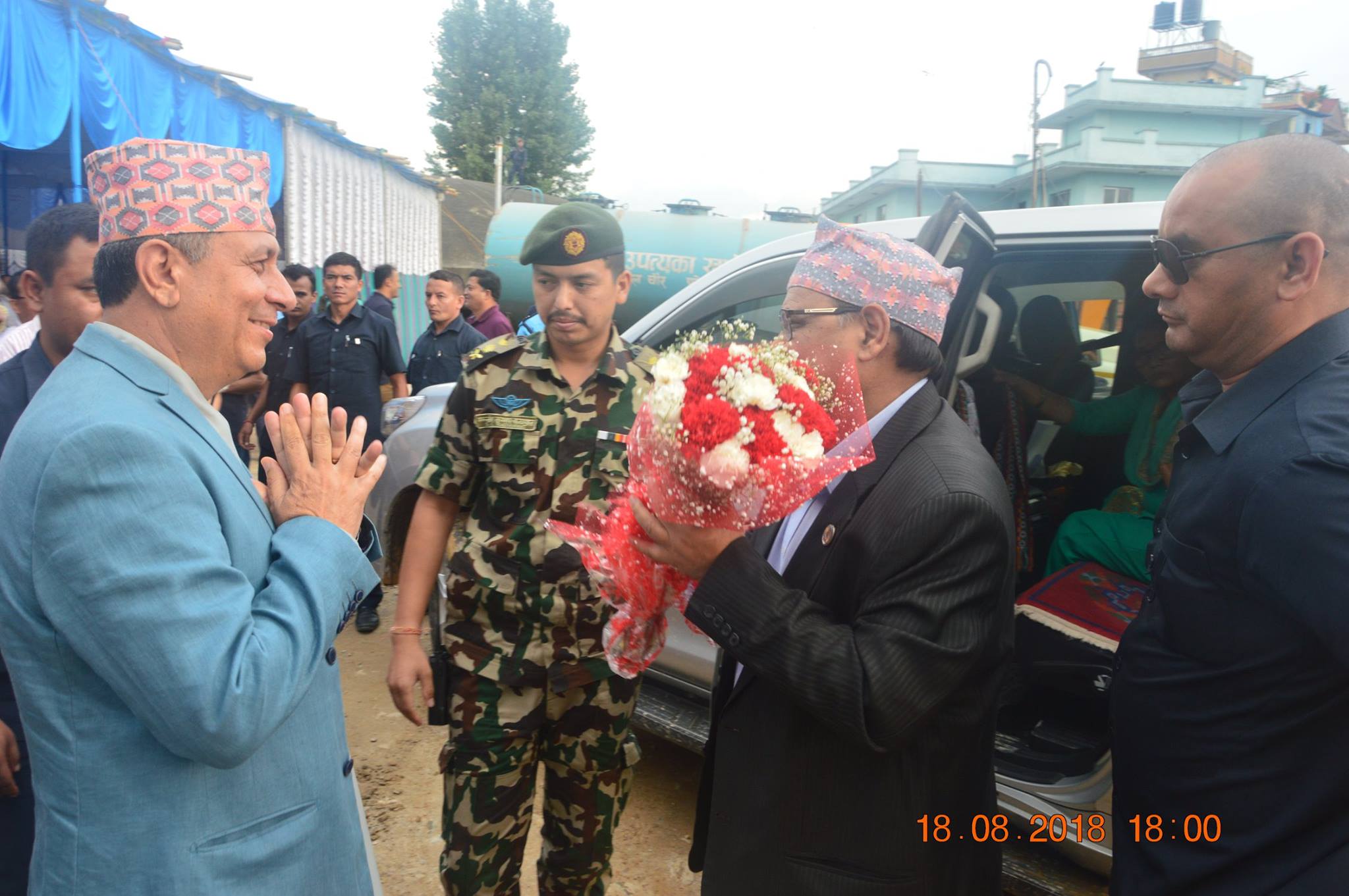 More water for Kathmandu Valley
The existing water distribution system of the Kathmandu Upatyaka Khanepani Limited (KUKL) has started supplying an additional 30 million litres of water per day (five days a week) in the Kathmandu Valley from August 18, 2018. This encouraging development comes at a time when the government is gearing up to supply Melamchi water, to be treated at the water treatment plant (WTP) in Sundarijal, to Kathmandu Valley denizens before this Dashain through a new distribution system.
Speaker of the House of Representatives Krishna Bahadur Mahara and Minister for Water Supply Beena Magar jointly fed the additional water, brought from the Bagmati river after treatment at the WTP in Sundarijal, into the existing distribution system at the KUKL branch office in Mahankalchaur at a ceremony attended by officials from the Ministry of Water Supply, subordinate agencies associated with the Melamchi Water Supply Project, journalists and members of the general public.
The additional amount of water will provide immediate relief to valley denizens at a time when the 27.6-km Melamchi Tunnel, which will convey water from the Melamchi river to the Sundarijal WTP, is nearing completion. KUKL-Project Implementation Directorate (PID) is working with the aim of supplying Melamchi water in the valley through a new distribution system after Melamchi water comes to the Sundarijal WTP upon completion of the tunnel.
As part of this preparation, PID is gradually commissioning the Bulk Distribution System (BDS) pipeline, which is a vital component of the new distribution system. It has already conducted flushing of the 11.05-km-long Sundarijal-Dhobikhola BDS section and plans to gradually flush and disinfect the remaining BDS sections before moving on to smaller pipelines.