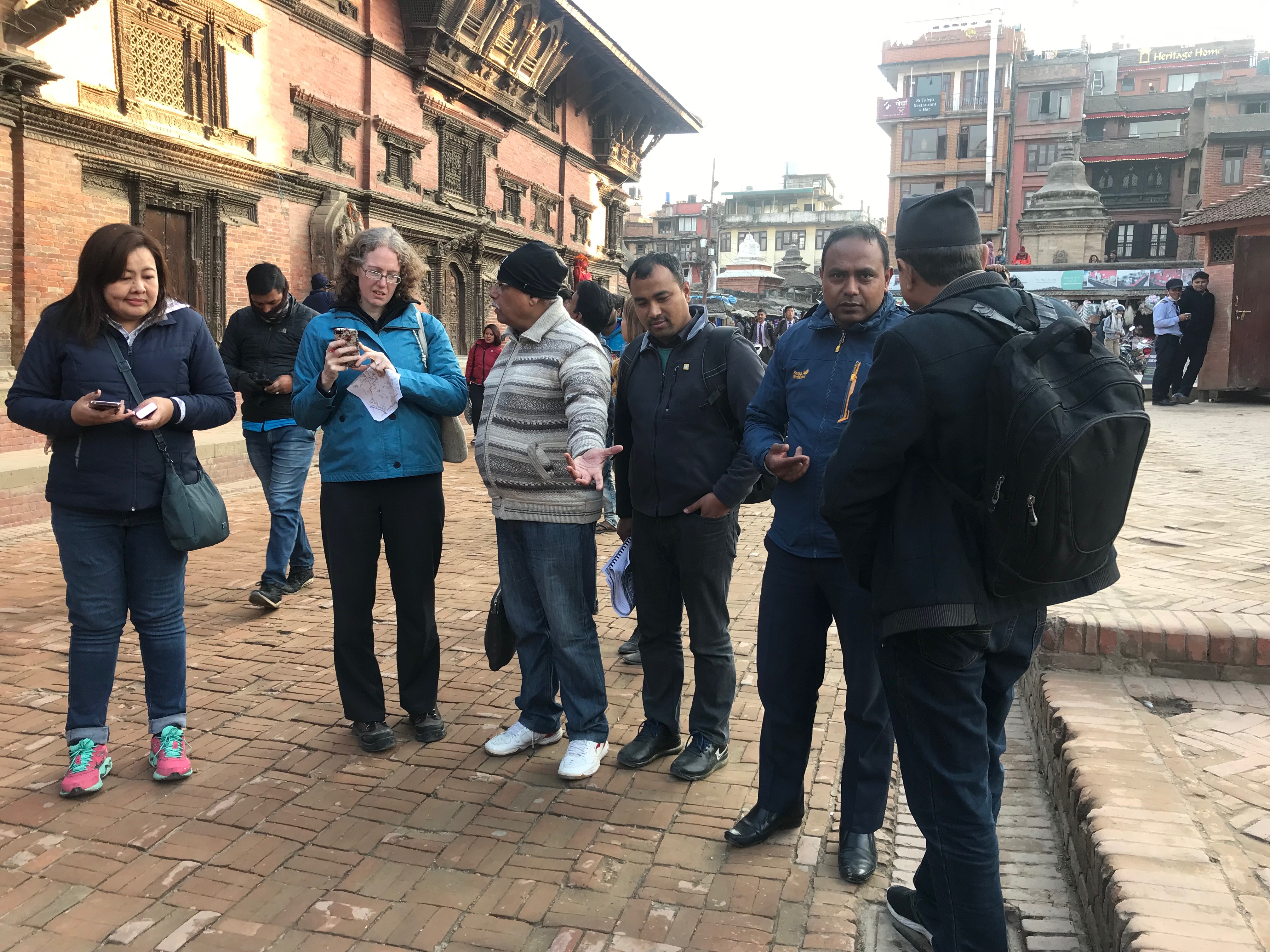 ADB, PID officials inspect heritage sites at project area
Lalitpur: A team of officials from the Asian Development Bank, Department of Archaeology and the KUKL-Project Implementation Directorate (KUKL-PID) visited archaeological sites along the proposed Sewer Network-03 alignment's Lagankhel-Shankhamul section on January 29, 2019.
KUKL-PID and Lalitpur Metropolitan City (LMC) had formally signed a memorandum of agreement (MoA) for a Combined Sewer Network Rehabilitation in core areas of Lalitpur Metropolis, on August 6, 2018. The project with an estimated cost of Rs 480 million is expected to address problems related to waterlogging and wastewater in core city areas of Lalitpur, including the Patan Durbar Square (a UNESCO World Heritage Site) and Kumaripati.