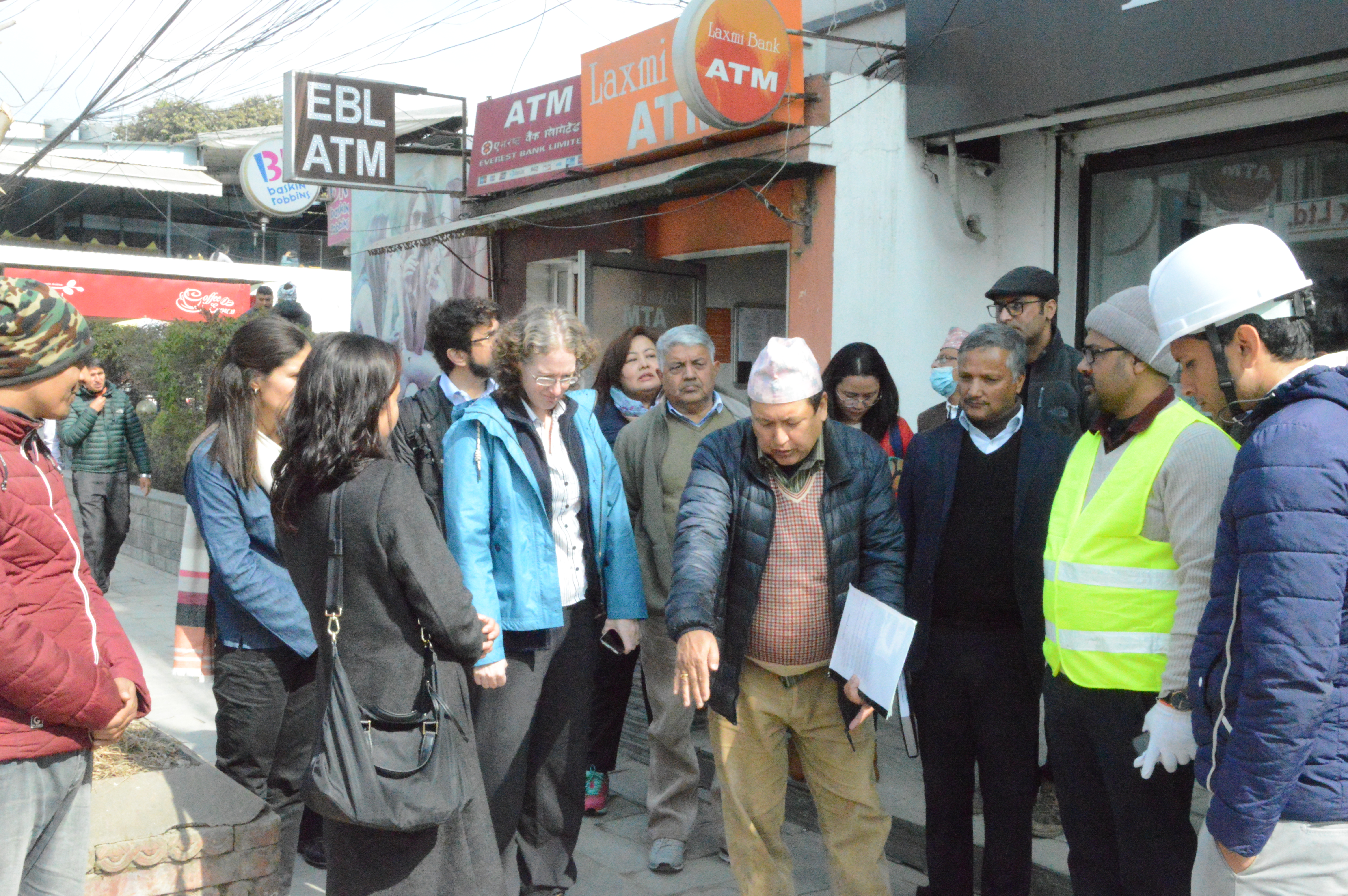 ADB review mission visits Melamchi Project construction sites
Kathmandu: An ADB review mission for Loan 2776: Kathmandu Valley Water Supply Improvement Project and Loan 3255: Additional Financing of Kathmandu Valley Water Supply Improvement Project inspected different Melamchi Project construction sites from January 24 to February 1, 2019.
The mission's main objective was to review and discuss all aspects of project implementation progress and issues, with a focus on (i) readiness of PID and KUKL to receive Melamchi river water supply and commission and operate the new assets (ii) progress of the Sundarijal water treatment plant construction (iii) compliance with environmental safeguards and health and safety standards and (iv) project communications.
Mission members visited sites, including Durbarmarg, Jayanepal, Ghantaghar and Kuleshwor, and also held discussions with PID and other relevant officials.