ADB, PID officials inspect heritage sites at project area
Intra-School Art Competition held at girls' school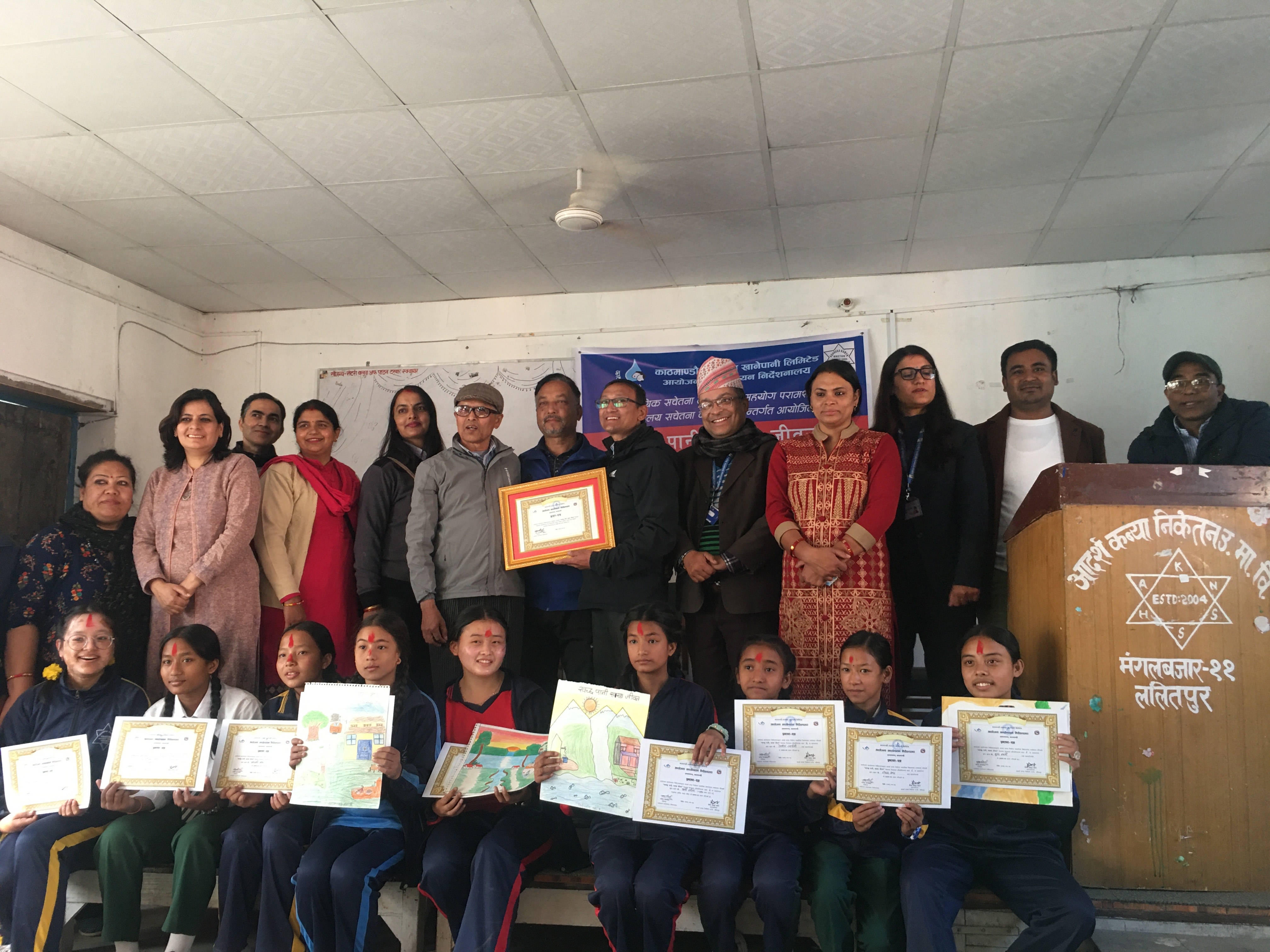 KUKL-PID today organized an intra-school art competition titled 'Clean Water, Healthy Life' at Managalbazar-based Adarsha Kanya Niketan Secondary School.
The competition was organized among the girl students with an objective to sensitize them as agents of change in the Water and Sanitation Hygiene sector through awareness raising programs. The competition also aims to support to their overall personality development by providing them platform to demonstrate their skills and talents. Furthermore, through the art competition, KUKL-PID aims to disseminate information and messages about the importance of clean drinking water in life as well as the current status of implementation of Melamchi Project in Kathmandu Valley.
A panel of judges from the school and KUKL-PID selected the winners of the intra-school art competition. Kabita Ghising from grade 10 secured first position, Jibee Darnal from grade 7 secured second position and Manjila Balami secured third position. Similarly, other participants received consolation prizes. A total of 10 students from grade 6 to 10 had participated in the competition.
Pramila Adhikari, sociologist, KUKL-PID and Sailesh Bahadur Pradhan, Principal, Adarsha Kanya Niketan Secondary School handed over prizes to the winners and certificate of participation to all participants. Adhikari, on behalf of KUKL-PID handed over letter of appreciation to Pradhan for his support.
2019-01-09
Last updated 3 mins ago
C#
Python
Java
C++
C
JavaScript
HTML
CSS