ADB, PID officials inspect heritage sites at project area
One-day orientation on Gender Equality and Social Inclusion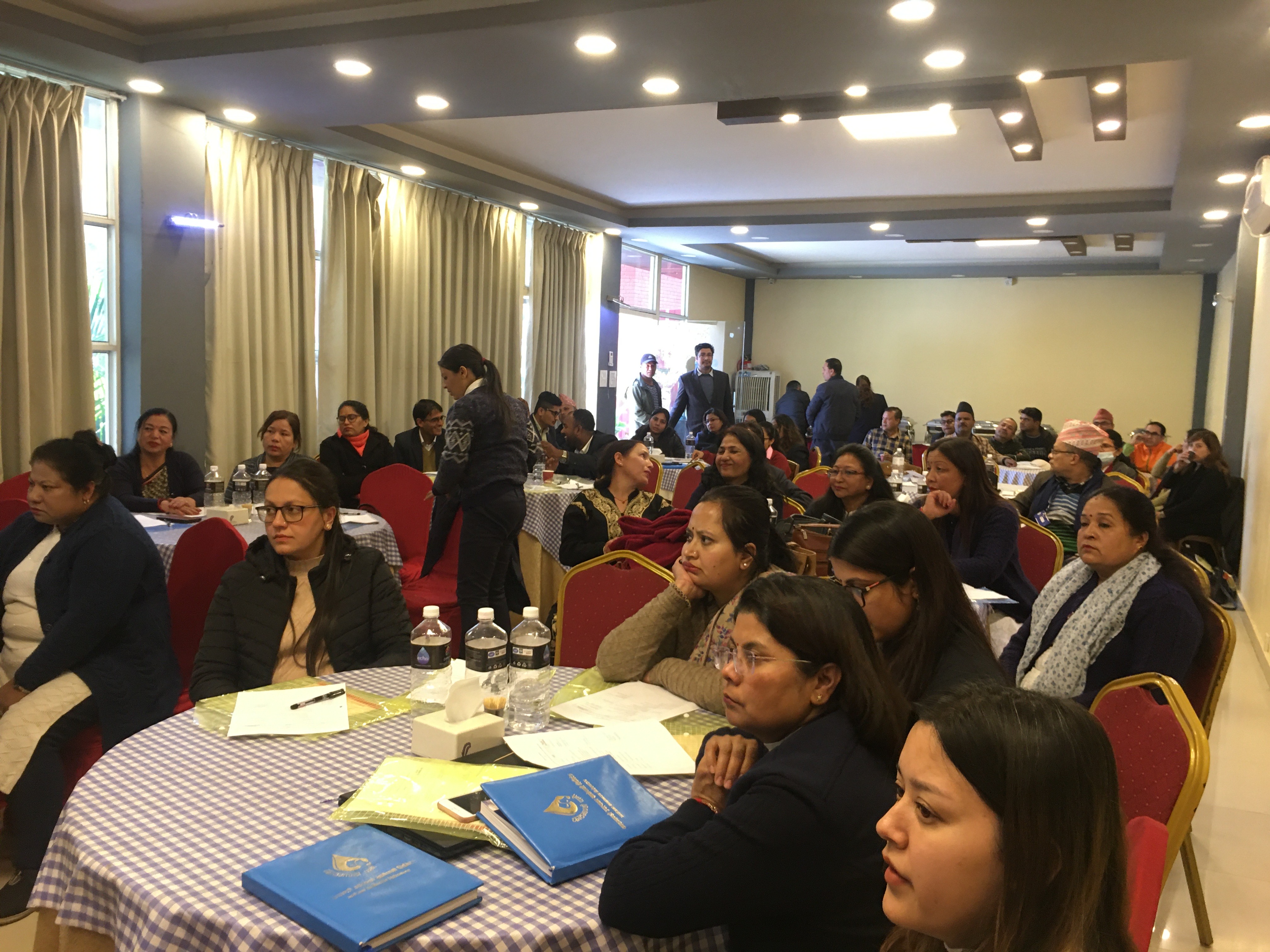 ---
KATHMANDU: Kathmandu Upatayaka Khanepani Limited- Project Implementation Directorate (KUKL-PID) organized a Gender Equality and Social Inclusion (GESI) orientation program with an objective to highlight on GESI and its mainstreaming in various development projects for better understanding and outcomes.
Addressing the program, Safeguard Unit Chief of KUKL-PID, Laxmi Pant expressed her joy for organizing program on such relevant issues for the stakeholders who deals directly with the service seekers.
Stating that PID was always motivated to incorporate GESI in its programs, projects and structure, Pant said, "Mainstreaming GESI is a gradual process. It should be the concern of everybody especially government, not just the development partners."
Speaking at the program, Subechha Khadka, GESI Consultant, Asian Development Bank (ADB), highlighted on conceptual clarity of GESI, socialization of gender and inclusion, and GESI in ADB projects especially ADB policy and strategy for GESI along with mainstreaming guidelines. Khadka said that gender is a socio-cultural construct where men are regarded as breadwinner and decision makers of a house or a society while women tend to be gentle and quiet. "The way of our socialization shapes our behavior and nature which is reflected in the workplaces too," she said adding, "Different gender roles designated by society determines distinctive division of labour between men and women, provides different access and control over resources as well as decision making power."
She further said that people from minority groups and disadvantaged people are excluded in multiple sectors. "This is a cross-cutting issue therefore it should be brought into limelight to provide equal opportunity and access to all Nepalese," she added.
She urged service providers such as KUKL to consider GESI during their service delivery.
Kamal Adhikari, Senior sociologist from Ministry of Urban Development stated that gender discrimination is self-originated therefore there was a need to change oneself for the change in the society.
Adhikari said that gender was synonymous to women for the public hence he suggested for conceptual departure on this notion. "Either we are gender blind or gender neutral. Meanwhile, the need of the hour is gender responsiveness," he stressed.
He mentioned three important pillars of GESI mainstreaming; access to resources, access to information and access to decision. "Activation of agency, an internal urge to be a change maker, is a must for women's empowerment," he added.
Sociologist of KUKL-PID, Vidya Bhandari said that the program was organized on the occasion of 16 Days of Activism against Gender-Based Violence (GBV) to highlight on various elements of GESI to its officials.
During the program she shared about GESI implementation in PID. She said that PID was much conscious on GESI therefore it is successful to meet the GESI target set by ADB. She also stated that KUKL and PID should be working together on GESI but KUKL is lagging behind. She further said that KUKL lacked a GESI unit and urged the officials to proactively handle this issue.
Similarly, other speakers also highlighted on the need to mainstream GESI in plans and policies for effective implementation. During the program, a video was shared demonstrating issues such as GBV, superstition, women's right, legal provisions among others. The program was held on 1st December, 2022. Around 70 participants from PID and KUKL had participated in the program.
2019-01-09
Last updated 3 mins ago
C#
Python
Java
C++
C
JavaScript
HTML
CSS